NEON RIVER
NEXT GENERATION EXECUTIVE SEARCH
Neon River is an executive search firm that specialises in partnering with internet and technology companies to build world-class management teams.
 We believe the key to successful executive search is getting the details right – whether that is when identifying, attracting, assessing or closing candidates – we look after all of these elements in the search process. We provide consultative advice to our customers that mitigates the risk of every recruitment process. At Neon River, we are here to both listen to your requirements and advise you as to how best to find, attract and assess the right candidates.
By creating the right process and executing effectively against it, we can massively enhance your chances of finding and attracting the best people. Our network enables us to form the right strategy for each client, utilising proprietary research and industry sources to identify the most relevant businesses in the sector and to drive an effective and targeted search process. This approach enables us to quickly focus on and contact the most appropriate candidates to meet our clients' specific requirements.
Peter Franks founded the executive search firm Neon River having spent his entire career specialising in headhunting candidates into the internet, software and broader technology sectors. Having learned his trade over the previous 15 years, he wanted to create a headhunting firm that offered clients and candidates alike a best-in-class executive search firm.
Sector specialism is at the heart of our proposition. Through spending years working with software and internet companies, we have developed deep expertise in helping businesses from early stage venture capital backed companies all the way through to later stage private equity and corporate clients to find and attract the best senior leaders across all functions.
Entrepreneurial companies can often struggle to find and attract talent; their employer brand is relatively unknown and doesn't attract a lot of inbound talent. The company may be located where there isn't a huge pool of suitable local candidates. This is where our experience can make a huge difference.
At Neon River, we are experts in pitching entrepreneurial companies to candidates, both by giving them an exciting verbal pitch that tells a great story around the business, and with high-quality written job descriptions. This can really make the difference in converting those hard-to-reach candidates who might not normally consider a role with your business.
Whilst we specialise from a sector perspective – working mostly in the internet, software and games sectors – we work on a range of senior level roles including CEO, GM roles and functional leadership positions across key areas like marketing, technology, product management, sales, HR and finance. Most of our projects are highly international in nature as we often have to target candidates across a range of geographies to ensure we have enough strong candidates to target.
Our role is not just to acquire strong candidates; it is to help guide clients and candidates alike through the process. We interview every single candidate before we recommend that clients meet with them, and spend a lot of time ensuring a smooth process for both our candidates and clients. At Neon River, we believe that headhunters should treat candidates and clients as equal partners and aim to provide both with a warm, tailored service that meets their needs and interests.
A bottom-up, thorough and research-led approach that utilises our deep sector specialism is at the heart of our value proposition at Neon River. Whilst there is a high likelihood that we might already know the placed candidate from previous projects, our mission is also to find strong candidates who we might not already know, but who might be the perfect candidate for the role in question. We often segment the market into relevant industries, subsegments, and companies to ensure thorough market coverage. Within the software industry, this could entail looking within large subsegments such as SaaS or open source software, or within application or infrastructure subcategories such as CRM software, ERP, software development tools, marketing software, e-commerce platforms and so forth. Within the internet sector, this could entail looking within a broad range of segments including online retailers, online travel companies, gaming and gambling, fintech, digital healthcare, marketplaces, subscription services, food delivery businesses and so forth.
If you are based in Europe, and outside a major hub like London or Berlin, attracting talent to your location can be a challenge. By using a retained executive search firm with deep sector specialism and international reach like Neon River, you can massively enhance your ability to find and attract candidates. We have deep experience of working with clients in non-typical locations and persuading candidates to relocate internationally if needed.
Those who work with us – either as clients or candidates – tend to find a personal, warm, professional and hands-on approach that is not always the case when you work with headhunting firms. This is the result of years of experience headhunting within the internet, software and technology sectors, but also the pride that we have in this being our business. We use our experience and passion to try to create a best-in-class experience for everybody that we work with.
Welcome to Neon River
Consumer Technology
Internet / E-Commerce / Mobile / Games
NED / Chair / CEO / GM / CMO / Marketing Director / CFO / CTO / VP / Engineering / Chief Product Officer / Studio Leaders / Executive Producers / Chief People Officer / HR Directors / Other functional leaders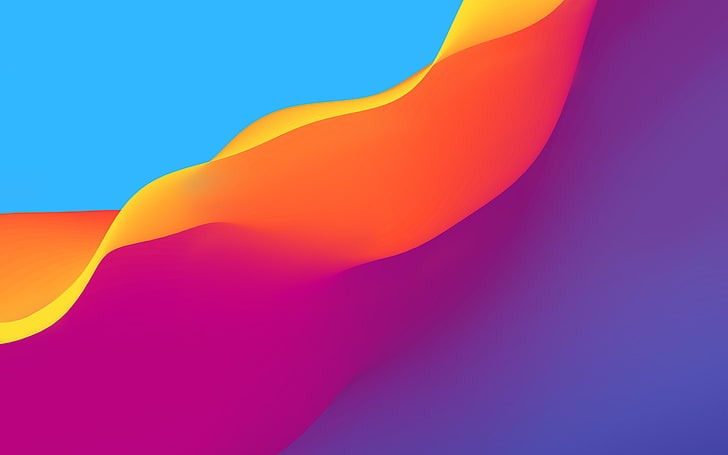 Enterprise Technology
Software / IT Services / Hardware
NED / Chair / CEO / GM / Sales / Commercial Leaders / CFO / CTO / VP Engineering / Services Leaders / Chief Product Officer / Chief People Officer / HR Directors / Other functional leaders